Basic Skills, Basic Cardiac Life Support, and Advanced Cardiac Life Support
Improve your skills in handling life-threatening emergencies and crisis management. Know the right way to provide CPR, AED to resuscitate patients suffering from cardiac arrest or cardiopulmonary emergencies.
Integrating BLS with advanced cardiovascular life support interventions, simulated paediatric emergencies are performed to reinforce the important concept of a systematic approach to paediatric assessment, basic life support, and team dynamics.
Enhance skills in the treatment of an adult victim of cardiac arrest or other cardiopulmonary emergencies. Master the ability to recognise life-threatening emergencies, manage crises, provide CPR, use an AED, and relieve choking in a safe, timely, and effective manner.
Basic life support skills (BLS).

Crisis resource management (CRM).

Effective chest compression and use of an automated external defibrillator (AED).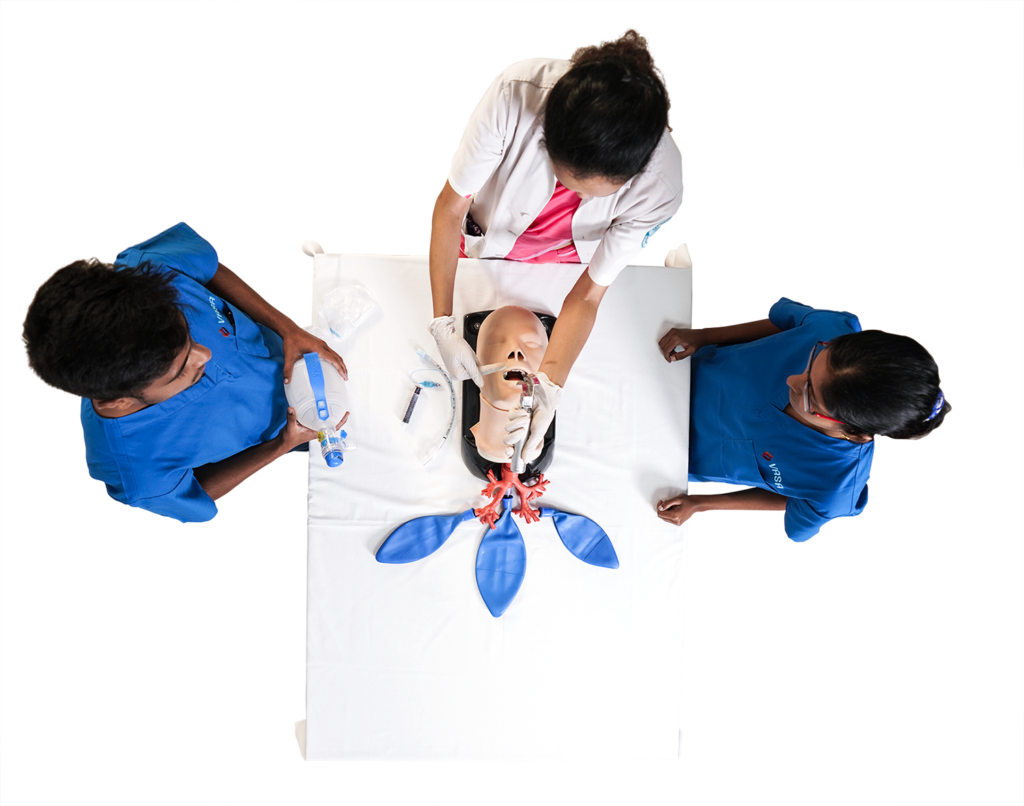 Audience: MBBS, AYUSH, Allied, Nursing, Dental
Duration: 03 Day
Fees: INR 12,900/-
Certificate:
Participants will be provided with a course completion certificate from VASA.